Description
This genuine bonded leather hardbound edition of Douay-Rheims Bible remains the best Roman Catholic Bible in English.  Also known as the Rheims–Douai Bible or Douai Bible, and abbreviated as D–R, the Douay-Rheims Version of the Holy Bible, is a direct English translation of what is still the authoritative Bible of the Catholic Church – the Latin Vulgate of St. Jerome (342-420). The Douay-Rheims Bible was fully revised by Catholic Bishop Richard Challoner Revision (Imprimatur 1899), and this revised version is regarded by the Holy Catholic Church to be the best and most reliable translation of the Bible in the world.
Even after all of the modern "revisions" of the bible that are now available to Catholics, the Douay-Rheims version, (the only English translation of the Catholic Vulgate bible in use for almost 400 years) is the very best ever produced. See also why did the Catholic church prevent Vernacular Bible Translations.
What was good enough for fifty generations of English-speaking Catholics and countless Saints and Martyrs is still good enough for us. The text is clear and easy to read and the two satin ribbons mark he pages where your daily reading is to begin.
Douay-Challoner version
Hardbound binding
Genuine bonded leather cover
Gold embossed title and decoration on spine and cover
Top quality Bible paper
Family Register pages
Papal Encyclical Providentissimus Deus of Leo XIII at front
Sharp, clear, and readable text
Gold and red satin ribbon page markers
32 illustrations
Maps
Index
Douay-Rheims bible is a perfect gift for Christmas, First Communions, Confirmations, weddings, birthdays, etc. and is also great for those who want a portable bible which is legible, durable, and handsome.
Douay-Rheims Bible Contents
---
THE OLD TESTAMENT (Douay)
---
THE PENTATEUCH BOOKS
Genesis
Exodus
Leviticus
Numbers
Deuteronomy
THE HISTORICAL BOOKS
Joshua
Judges
Ruth
1 Samuel
2 Samuel
1 Kings
2 Kings
1 Chronicles
2 Chronicles
Ezra
Nehemiah
Tobit
Judith
Esther
1 Maccabees
2 Maccabees
BOOKS OF WISDOM AND POETRY
Job
Psalms
Proverbs
Ecclesiastes
Song of Solomon
Wisdom of Solomon
Sirach (Ecclesiasticus)
THE PROPHETICAL BOOKS
Isaiah
Jeremiah
Lamentations
Baruch
Ezekiel
Daniel
Hosea
Joel
Amos
Obadiah
Jonah
Micah
Nahum
Habakkuk
Zephaniah
Haggai
Zachariah
Malachi
---
THE NEW TESTAMENT (Rheims)
---
GOSPEL BOOKS
St. Matthew
St. Mark
St. Luke
St. John
HISTORICAL BOOK
PAULINE AND OTHER LETTERS
Romans
1 Corinthians
2 Corinthians
Galatians
Ephesians
Philippians
Colossians
1 Thessalonians
2 Thessalonians
1 Timothy
2 Timothy
Titus
Philemon
Hebrews
CATHOLIC LETTERS
James
1 Peter
2 Peter
1 John
2 John
3 John
Jude
APOCALYPSE BOOK
The Apocalypse of St. John: (Also known as the Book of Revelation)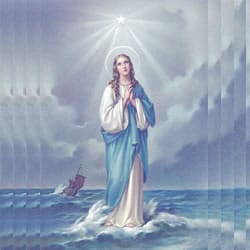 VIRGÓ SACRÁTA is a Christian mission-driven online resource and shop inspired from the beauty of Catholic faith, tradition, and arts. Our mission is to "Restore All Things to Christ!", in continuing the legacy of Pope St. Pius X under the patronage of the Blessed Virgin Mary. "Who is she that cometh forth as the morning rising, fair as the moon, bright as the sun, terrible as an army set in battle array?" O Mary, conceived without sin, pray for us who have recourse to Thee.