Description
Vatican II Exposed as Counterfeit Catholicism was exhaustively researched employing all available primary documents. It comprehensively explains the Who, What, Where, When, Why, and How of the Second Vatican Council. The influences of Modernism, Freemasonry and Communism were fermenting beneath the surface long before the convocation of Vatican II.
Though the Vatican strenuously and repeatedly worked to remove heretics who adhered to these beliefs, Vatican II Exposed as Counterfeit Catholicism argues that these forces and the men who championed them were diligently working underground to mold the Church into a new institution: a church that now bears little resemblance to the Catholic Church.
Readers will go behind the scenes to sit among the Council Fathers, hear their speeches, join in the debates and come to understand how and why they voted to approve the radical changes in doctrine and liturgy. Biographies of all major players at Vatican II are included as are chapters on each session, how each sacrament was changed, and an analysis as to how these changes have affected the faith of millions of people.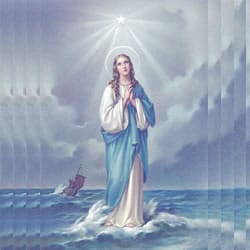 VIRGÓ SACRÁTA is a Christian mission-driven online resource and shop inspired from the beauty of Catholic faith, tradition, and arts. Our mission is to "Restore All Things to Christ!", in continuing the legacy of Pope St. Pius X under the patronage of the Blessed Virgin Mary. "Who is she that cometh forth as the morning rising, fair as the moon, bright as the sun, terrible as an army set in battle array?" O Mary, conceived without sin, pray for us who have recourse to Thee.