Description
The famed Benziger Brothers were one of America's premier printers to the Apostolic See. This is a faithful reprint of their altar missal. The ONLY reprinted Altar Missal available in complete conformity with the final revisions made by the Holy See in 1962 to the traditional Roman Missal.
Altar Missal (Missale Romanum) Includes
ST. JOSEPH'S NAME IN THE CANON (added in November 1962)
AD LIBITUM PREFACES (added in July 1962 and which includes the restored Advent preface)
PRO ALIQUIBUS LOCIS section specifically arranged for the USA DIOCESES per the 1962 liturgical calendar (added in December 1962)
Original imprimatur by Cardinal Francis Spellman
Quality production features
Hard casing in green durable bonded leather (wears better than leather and requires no special care)
ornate gold-embossing on both cover boards and spine
thick cover boards and reinforced spine with decorative hubs (as shown above on the original)
poly-grosgrain colored ribbons finished with bows (prevents fraying)
strong midi-braid leads bridging ribbons to the spine (protects pages and life of ribbons)
flexible bonded leather tabs in matching cover color and black
original quality black and red text throughout (all exact scans of the original pages)
sturdy sewn binding and endsheet construction * non-acid missal-quality paper (nearly the identical specs Benziger used)
gilded page edges
a slip jacket for proper storage of your investment
1,290 pages. Size:  8 3/8″ x 11 ¼"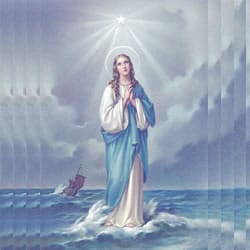 VIRGÓ SACRÁTA is a Christian mission-driven online resource and shop inspired from the beauty of Catholic faith, tradition, and arts. Our mission is to "Restore All Things to Christ!", in continuing the legacy of Pope St. Pius X under the patronage of the Blessed Virgin Mary. "Who is she that cometh forth as the morning rising, fair as the moon, bright as the sun, terrible as an army set in battle array?" O Mary, conceived without sin, pray for us who have recourse to Thee.