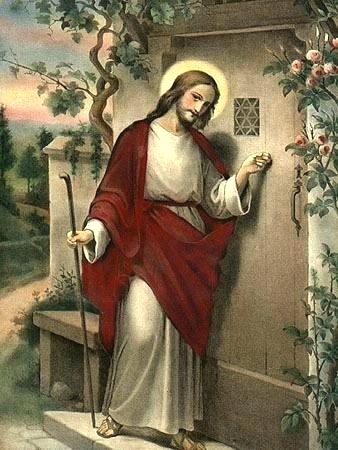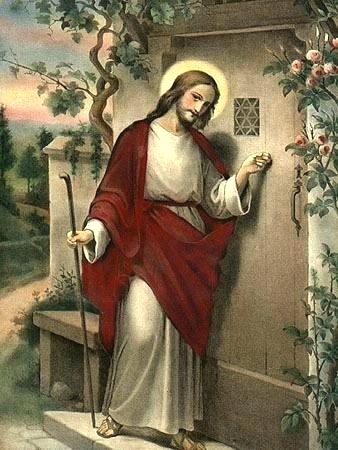 In this treacherous and Godless world we live in, we may well wonder how it is possible to maintain a prayer life and to seek to live in unity with Christ, while corruption and immorality run rampant in all corners. We see pictures and hear stories of long ago when priests were recognizable in their cassocks, nuns in full habit were aiding souls in hospitals and schools, confession lines were long and satisfied by the presence of good, holy priests thirsting to bring countless souls to God.
It's going to be the toughest time in the history of the world for the people of faith. "But he that shall persevere to the end, he shall be saved". (Matthew 24:13)
In 1933 when Card. Eugenio Pacelli, the future Pius XII (1876-1958), was Secretary of State of Pope Pius XI, he met his friend Count Enrico Galeazzi, who became one of his close assistants.
Once Count Galeazzi went to visit Card. Pacelli to discuss the details of the Count's next visit to America. On that occasion, the future Pius XII spoke strong words against the progressivist and communist infiltration in the Church with regard to the Fatima message.
---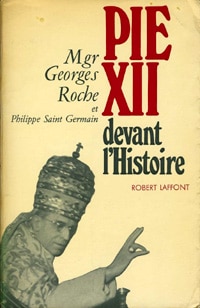 At the left is the cover of the book "Pius XII before History". Below, are the photocopies of the French text, and translation of the lines highlighted in yellow are quoted below:
"I am worried by the Blessed Virgin's messages to Lucy of Fatima. This persistence of Mary about the dangers which menace the Church is a divine warning against the suicide of altering the Faith, in her liturgy, her theology and her soul. …

I hear all around me innovators who wish to dismantle the Sacred Chapel, destroy the universal flame of the Church, reject her ornaments and make her feel remorse for her historical past.

A day will come when the civilized world will deny its God, when the Church will doubt as Peter doubted. She will be tempted to believe that man has become God. In our churches, Christians will search in vain for the red lamp where God awaits them, like Mary Magdalene weeping before the empty tomb, they will ask, "Where have they taken Him?"

— Pope Pius XII (Georges Roche & Philippe Saint Germain, Pie XII devant l'Histoire, Paris: Robert Lafont, 1972, p. 52-53).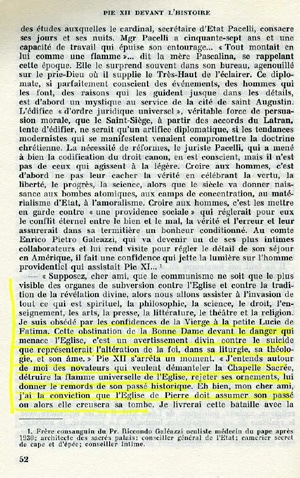 Vatican II Liturgical Chaos: As seen on EWTN, Kyrie Elison
"The liturgical reform, in its concrete realization, has distanced itself even more from its origin. The result has not been a reanimation, but devastation. In place of the liturgy, fruit of a continual development, they have placed a fabricated liturgy. They have deserted a vital process of growth and becoming in order to substitute a fabrication. They did not want to continue the development, the organic maturing of something living through the centuries, and they replaced it, in the manner of technical production, by a fabrication, a banal product of the moment." ~ Pope Benedict XVI (Revue Theologisches, Vol. 20, Feb. 1990, pgs. 103-104).
Pray for the preservation and increase of the Traditional Mass.
Its legacy is more under threat now than you might imagine.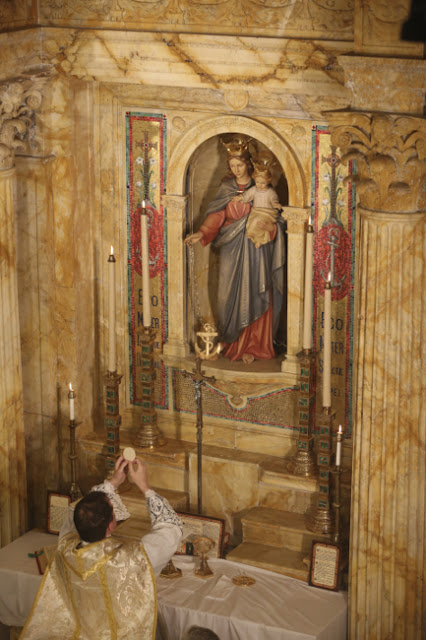 MEMORARE…
Remember, O most gracious Virgin Mary,
that never was it known
that anyone who fled to your protection,
implored your help, or sought your intercession,
was left unaided.
Inspired by this confidence,
I fly unto you, O Virgin of virgins, my Mother.
To you do I come, before you I stand,
sinful and sorrowful.
O Mother of the Word Incarnate,
despise not my petitions,
but in your mercy,
hear and answer me.
Amen.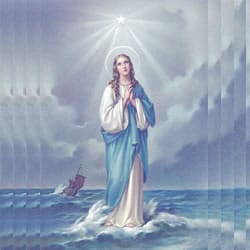 VIRGÓ SACRÁTA is a Christian mission-driven online resource and shop inspired from the beauty of Catholic faith, tradition, and arts. Our mission is to "Restore All Things to Christ!", in continuing the legacy of Pope St. Pius X under the patronage of the Blessed Virgin Mary. "Who is she that cometh forth as the morning rising, fair as the moon, bright as the sun, terrible as an army set in battle array?" O Mary, conceived without sin, pray for us who have recourse to Thee.