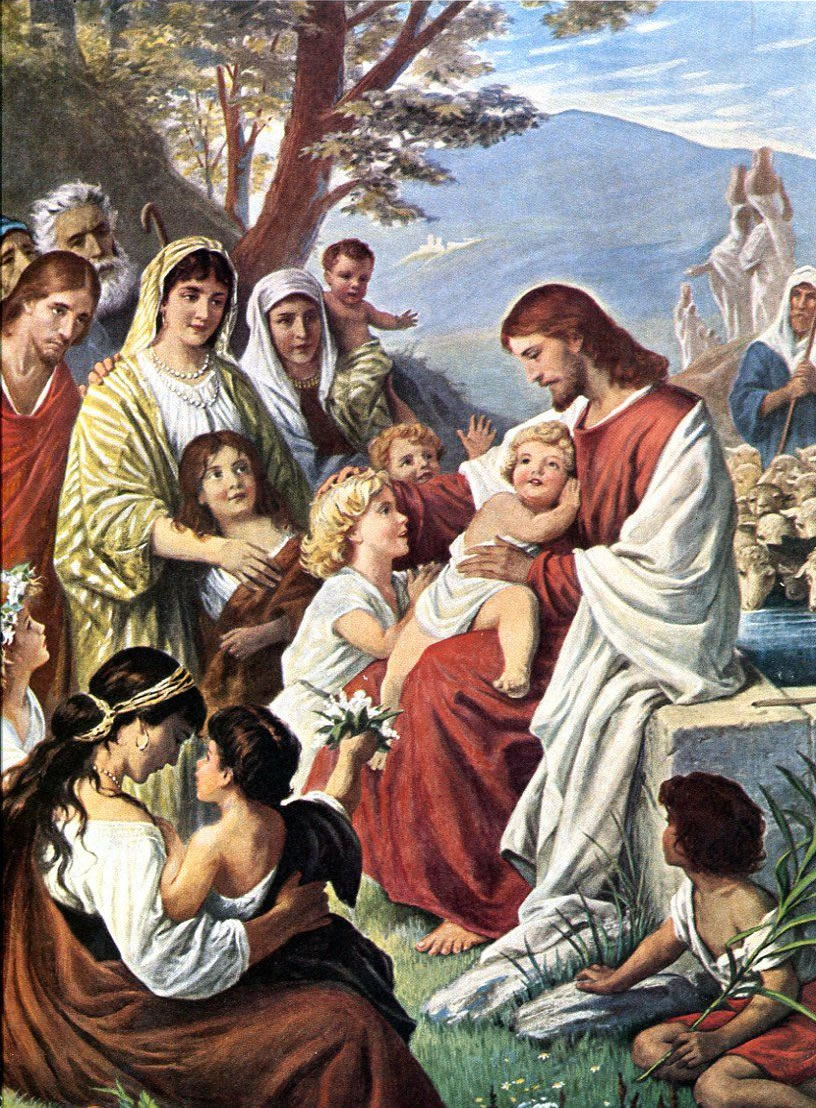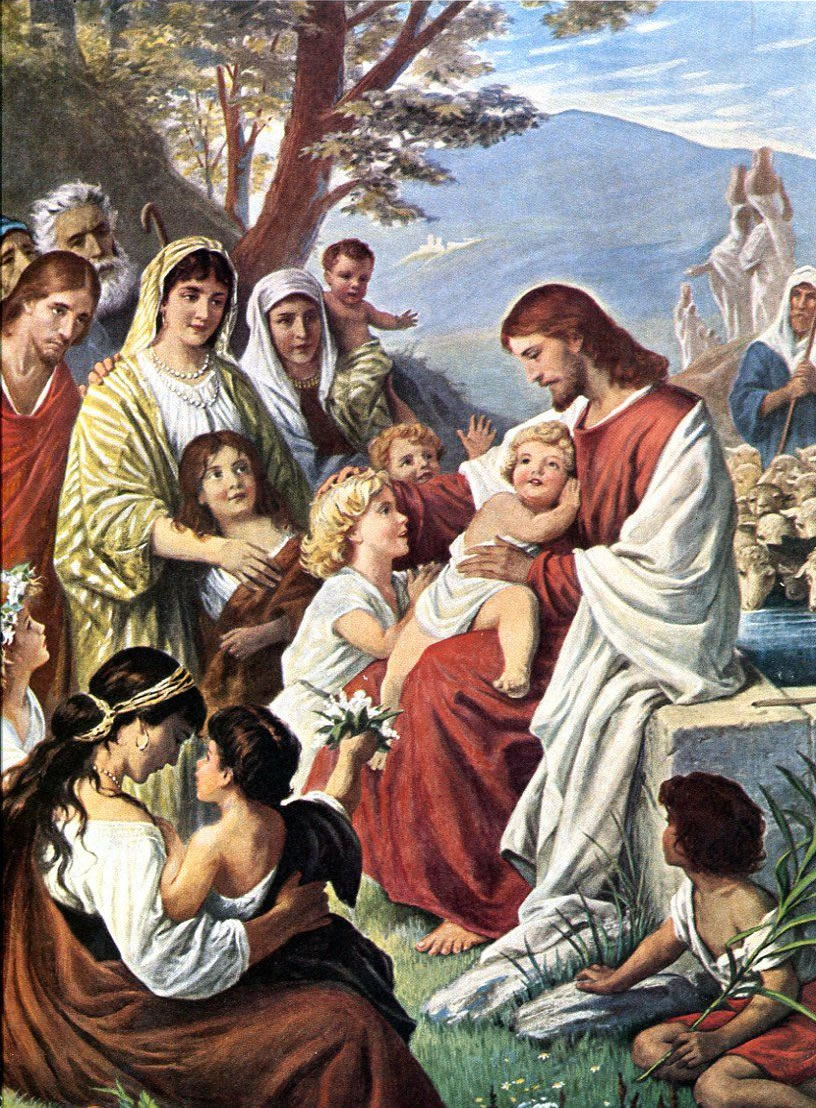 In her motherly love and care, the Church provides a number of liturgical ceremonies for the blessing of children. They are to be performed by the priest according to the Roman Ritual. One, for an individual child, may be used either at home or in church. The other one is more solemn, to be used for blessing a group of children in the church. Then there is a special blessing of babies; a blessing of expectant mothers; and a special blessing of mothers after giving birth, which includes a blessing of their babies (this is the so-called "churching"). Another touching formula of blessing is provided for sick children.
All these blessings are yours for the asking. Why do you parents not avail yourselves of the great opportunity of having your children blessed by the priest? Someday when a priest is about to visit your home, especially on a Holyday or some other festive occasion, ask him beforehand to bring along his Ritual. Have some holy water ready, and let him give this wonderful blessing of the Church to your dear children.
Besides these official blessings, there is the ancient custom of a simple and private blessing which the parents themselves give their children by making the Sign of the Cross on their foreheads. While doing this, they usually say, "God bless you and protect you", or "God bless and keep you", or "God bless you and bring you back safe and sound", or some similar phrase, as the occasion requires.
This Catholic custom was universal in all countries before the Reformation. It is still practiced in Catholic sections of Europe and America. In Ireland the mother makes the Sign of the Cross on the children's foreheads when they leave the house to go to school or church. In France and French Canada, the father blesses his whole family, mother and children, on New Year's Day. In Central Europe, too, this custom is still widely kept. In my own family, our mother blessed us children every night in this manner. It is one of my first memories how she made the Sign of the Cross on our foreheads and wished us a good night. This simple action taught me more than any words the great truth that parents are God's representatives.
When the children are grown, the parents' blessing will not be given so frequently. But on leaving for extended trips, on special occasions like entering religious life or on their Wedding Day, it may still be conferred upon them. Many a Catholic man may be seen in European or Canadian railroad stations bowing his head and receiving his mother's blessing before boarding the train.
The Bible often speaks of the great and powerful effect of a parent's blessing. Perhaps there would be less trouble with our modern youngsters, less vandalism and juvenile delinquency, if more of our parents would bless their children every day from babyhood on. In fact, a Catholic mother could well start with this custom from the day her child is born.
This blessing of children by their parents is one of the precious items of our Catholic inheritance. These days there is a special good reason for it, besides the ones already mentioned. We live at a time when radio, television, comics, movies and human company compete in filling the minds of your children with worldly thoughts and imaginations. A mother's blessing every night will go far in counteracting dangerous influences on the children's hearts and souls.
"The Blessing of Children" comes from the book entitled "Religious Customs In The Family".
Imprimi potest: James E. Coleran, S.J.
Provincial
Boston
October 20, 1956
Nihil obstat: John Eidenschink, O.S.B., J.CD.
Censor deputatus

Imprimatur: ✞ Peter W. Bartholome, D.D.
Bishop of St. Cloud
October 7, 1 956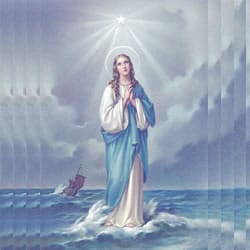 VIRGÓ SACRÁTA is a Christian mission-driven online resource and shop inspired from the beauty of Catholic faith, tradition, and arts. Our mission is to "Restore All Things to Christ!", in continuing the legacy of Pope St. Pius X under the patronage of the Blessed Virgin Mary. "Who is she that cometh forth as the morning rising, fair as the moon, bright as the sun, terrible as an army set in battle array?" O Mary, conceived without sin, pray for us who have recourse to Thee.