Description
"The Celebration of the Mass: A Study of the Rubrics of the Roman Missal" is an indispensable resource for the traditional Roman Liturgy! J.B. O'Connell, the author of several liturgically-related works, is noted for his ability to clearly explain the complex ceremonial workings of the Roman Rite.  A Study of the Rubrics of the Roman Missal in accordance with the new general rubrics of the Codex Rubricarum (1960) & the typical ed. of the Roman Missal (1962)
The Celebration of Mass is valued by clergy and laity alike not only for its concise handling of the general rubrics, but also for its chapters that briefly describe the history of the development of the Traditional Roman Mass, liturgical law, and the proper understanding of the force of custom.
This is one of the few rubrical books completely in conformity with the new code of rubrics implemented in 1960 that comprise the 1962 edition of the Missale Romanum.
Fully indexed and beautifully hardbound in dark green with gold embossing on the cover and spine! This is a must-have for any enthusiast of the Church's sacred liturgy. 622 pages, 9 1/2″ x 6 1/2″, hardcover, sewn, marking ribbon.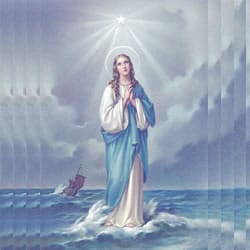 VIRGÓ SACRÁTA is a Christian mission-driven online resource and shop inspired from the beauty of Catholic faith, tradition, and arts. Our mission is to "Restore All Things to Christ!", in continuing the legacy of Pope St. Pius X under the patronage of the Blessed Virgin Mary. "Who is she that cometh forth as the morning rising, fair as the moon, bright as the sun, terrible as an army set in battle array?" O Mary, conceived without sin, pray for us who have recourse to Thee.