Description
Father Denis Fahey, C.S.Sp. (3 July 1883 – 21 January 1954) was an Irish Catholic priest. Fahey promoted the Catholic social teaching of Christ the King, and was involved in Irish politics through his organisation Maria Duce. Fahey firmly believed that "the world must conform to Our Divine Lord, not He to it", defending the Mystical Body of Christ without compromise.
"I repeatedly promised Saint Peter that if I ever got the chance, I would teach the truth about his Master in the way he and his successors, the Roman Pontiffs, wanted it done. That is what I have striven to do and am doing."    —Rev. Denis Fahey
The Complete Works of Fr. Denis Fahey – 14 Titles
Mental Prayer According to the Teaching of Saint Thomas Aquinas (1927)
Secret Societies and the Kingship of Christ (1928)
The Kingship of Christ According to the Principles of Saint Thomas Aquinas (1931)
The Social Rights of Our Divine Lord Jesus Christ the King Adapted from the French of Rev. A. Phillippe C.SS.R. by Fr. Denis Fahey C.S.Sr. (1932)
The Mystical Body of Christ in the Modern World (1935)
The Rulers of Russia (1938)
The Workingmen's Guilds of the Middle Ages (1943) (A translation of the work by Dr. Godefroid Kurth C.S.G.)
The Kingship of Christ and Organized Naturalism (1943)
Money Manipulation and the Social Order (1944)
The Mystical Body of Christ and the Reorganization of Society (1945)
The Tragedy of James Connolly (1947)
The Rulers of Russia and the Russian Farmers (1948)
The Kingship of Christ and the Conversion of the Jewish Nation (1953)
The Church and Farming (1953)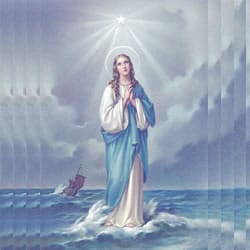 VIRGÓ SACRÁTA is a Christian mission-driven online resource and shop inspired from the beauty of Catholic faith, tradition, and arts. Our mission is to "Restore All Things to Christ!", in continuing the legacy of Pope St. Pius X under the patronage of the Blessed Virgin Mary. "Who is she that cometh forth as the morning rising, fair as the moon, bright as the sun, terrible as an army set in battle array?" O Mary, conceived without sin, pray for us who have recourse to Thee.