Description
Understanding Catholic Tradition and its essential role in Christ's indefectible Church through the ages!
Apologia for Tradition is a powerful, well-documented defense of sacred Tradition as a solution for the modern crisis in the Church. This book demonstrates how the Catholics of history and today are united in a timeless battle to defend Tradition. A battle that stretches from the sands of the Colosseum to the cultural arena of today's post-Christian era.
The book shows:
The triumph of Tradition over persecution and heresy
Historical examples of the Church's method of adherence to Tradition
How in every era, Christ raised up saints to defend the Tradition of Holy Mother Church
How evil has attempted to eradicate Tradition, especially today
In the unhappy event of a conflict between the "living Magisterium" and Tradition, the primacy can be attributed to Tradition alone, for one simple reason: Tradition, which is the "living" Magisterium considered in its universality and continuity, is infallible in itself, whereas the so-called "living" Magisterium, understood as the current preaching of the ecclesiastical hierarchy, is infallible only under certain conditions. – Roberto de Mattei, Italian Roman Catholic historian and author.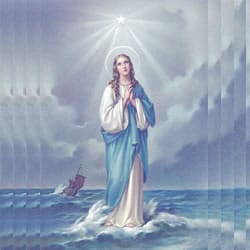 VIRGÓ SACRÁTA is a Christian mission-driven online resource and shop inspired from the beauty of Catholic faith, tradition, and arts. Our mission is to "Restore All Things to Christ!", in continuing the legacy of Pope St. Pius X under the patronage of the Blessed Virgin Mary. "Who is she that cometh forth as the morning rising, fair as the moon, bright as the sun, terrible as an army set in battle array?" O Mary, conceived without sin, pray for us who have recourse to Thee.