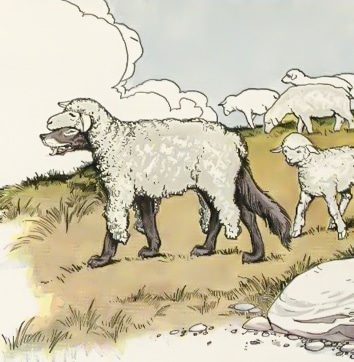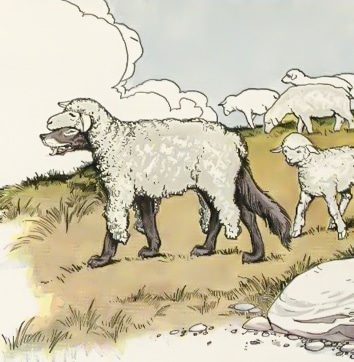 The final overall teaching of Modernism in the Catholic Church is that dogmata (the teachings of the Church, which its members are required to believe) can evolve over time – not only in their expression but also in their substance – rather than remaining the same in substance for all time. This postulate makes Modernism unique in the history of heresies in the Church. The "evolution of dogma" theory, much in the manner of Luther's theory of salvation sola fide ('by faith alone') allows for a constant updating of standards of morality.
PASCENDI DOMINICI GREGIS ("Feeding the Lord's Flock") was a Papal encyclical letter promulgated by Pope Pius X on 8 September 1907. The pope condemned modernism and a whole range of other principles described as "evolutionary", which allowed change to Roman Catholic dogma.
"It is impossible to approve in Catholic publications a style inspired by unsound novelty which seems to deride the piety of the faithful and dwells on the introduction of a new order of Christian life, on new directions of the Church, on new aspirations of the modern soul, on a new social vocation of the clergy, on a new Christian civilization", and many other things of the same kind. Pope Leo XIII, Instruction to the Sacred Congregation of Extraordinary Ecclesiastical Affairs, 1902; quoted by Pope St. Pius X in Pascendi Dominici Gregis, n. 55, 1907.
"From all that has preceded, it is abundantly clear how great and how eager is the passion of such men [Modernists] for innovation. In all Catholicism there is absolutely nothing on which it does not fasten. They wish philosophy to be reformed. … They desire the reform of theology. … As for history, it must be written and taught only according to their methods and modern principles. Dogmas and their evolution, they affirm, are to be harmonized with science and history. … Regarding worship, they say, the number of external devotions is to be reduced, and steps must be taken to prevent their further increase. … They cry out that ecclesiastical government requires to be reformed in all its branches, but especially in its disciplinary and dogmatic departments. … The Roman Congregations and especially the Index and the Holy Office, must be likewise modified. The ecclesiastical authority must alter its line of conduct in the social and political world. … With regard to morals, they adopt the principle of the Americanists, that the active virtues are more important than the passive, and are to be more encouraged in practice. They ask that the clergy should return to their primitive humility and poverty, and that in their ideas and action they should admit the principles of Modernism; and there are some who, gladly listening to the teaching of their Protestant masters, would desire the suppression of the celibacy of the clergy. What is there left in the Church which is not to be reformed by them and according to their principles? " (n. 38)
Earlier, in July 1907, the Holy Office and Universal Inquisition (which would be renamed simply as Sacred Congregation of the Holy Office in 1908) published the document LAMENTABILI SANE, ("with truly lamentable results") a sweeping condemnation which distinguished sixty-five propositions as Modernist heresies, the document condemned alleged errors in the exegesis of Holy Scripture and in the history and interpretation of dogma.
The errors of the satanic enemies working inside the ecclesiastical structures (like today) were doing simply too much harm for the entire edifice of Holy Mother Church and it was time for decisive action against the "reformers". (Ref: http://rorate-caeli.blogspot.com/2007/07/pascendi-centennial-year-100-years-of.html)
Pope Pius X instituted commissions to cleanse the clergy of theologians promoting modernism, and some of its (liturgical) consequences.
PASCENDI DOMINICI GREGIS enjoined a compulsory Anti-Modernist Oath, introduced on the 1-st of September 1910, which obliged all Catholic bishops, priests and teachers to come to clear terms with what they believed; this oath remains in force for all true Catholic clergy.
The Oath Against Modernism was abolished by Giovanni Battista Enrico Antonio Maria Montini (Paul VI) two years after the close of the Second Vatican Council, yet the men who took the Oath at ordination are still bound by it. Those who swore this sacred Oath and then promoted the modern program of Vatican II, including the Council's new ecumenism and religious liberty, have shown themselves unfaithful to the Oath they swore solemnly before God.
Powerful Bible Verses to Meditate on this Topic:
"For amen I say unto you, till heaven and earth pass, one jot, or one tittle shall not pass of the law, till all be fulfilled." ~ Matthew 5:18

"It is for freedom [FREEDOM FROM THE BONDAGE OF SATAN. Not Religious Liberty]* that Christ has set us free. Stand firm, then, and do not let yourselves be burdened again by a yoke of slavery. ~ Galatians 5:1, * added as a reference."

"Now then, why do you try to test God by putting on the necks of Gentiles a yoke that neither we nor our ancestors have been able to bear?" ~ Acts 15:10
---
"You must speak freely in condemnation of the professed enemies of God and His Church, heretics and schismatics, — it is true charity to point out the wolf wheresoever he creeps in among the flock". ~ Saint Francis de Sales.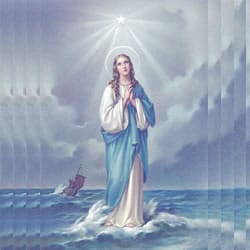 VIRGÓ SACRÁTA is a Christian mission-driven online resource and shop inspired from the beauty of Catholic faith, tradition, and arts. Our mission is to "Restore All Things to Christ!", in continuing the legacy of Pope St. Pius X under the patronage of the Blessed Virgin Mary. "Who is she that cometh forth as the morning rising, fair as the moon, bright as the sun, terrible as an army set in battle array?" O Mary, conceived without sin, pray for us who have recourse to Thee.