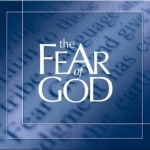 Do not think that I am come to destroy the law, or the prophets. I am not come to destroy, but to fulfill" Matthew 5:17
Where is the fear of God? Who in his right mind dares to go contrary to the WORD of GOD?
---
God has said in Leviticus 18:22: "You shall not lie with a male as one lies with a female; it is an abomination." Leviticus 20:13: "If any one lie with a man as with a woman, both have committed an abomination, let them be put to death: their blood be upon them".
And in Romans 1: 18-32 The God's Wrath Against Sinful Humanity:
"[18] For the wrath of God is revealed from heaven against all ungodliness and injustice of those men that detain the truth of God in injustice: [19] Because that which is known of God is manifest in them. For God hath manifested it unto them. [20] For the invisible things of him, from the creation of the world, are clearly seen, being understood by the things that are made; his eternal power also, and divinity: so that they are inexcusable.
[21] Because that, when they knew God, they have not glorified him as God, or given thanks; but became vain in their thoughts, and their foolish heart was darkened. [22] For professing themselves to be wise, they became fools. [23] And they changed the glory of the incorruptible God into the likeness of the image of a corruptible man, and of birds, and of fourfooted beasts, and of creeping things. [24] Wherefore God gave them up to the desires of their heart, unto uncleanness, to dishonour their own bodies among themselves. [25] Who changed the truth of God into a lie; and worshipped and served the creature rather than the Creator, who is blessed for ever. Amen.
[26] For this cause God delivered them up to shameful affections. For their women have changed the natural use into that use which is against nature. [27] And, in like manner, the men also, leaving the natural use of the women, have burned in their lusts one towards another, men with men working that which is filthy, and receiving in themselves the recompense which was due to their error. [28] And as they liked not to have God in their knowledge, God delivered them up to a reprobate sense, to do those things which are not convenient; [29] Being filled with all iniquity, malice, fornication, avarice, wickedness, full of envy, murder, contention, deceit, malignity, whisperers, [30] Detractors, hateful to God, contumelious, proud, haughty, inventors of evil things, disobedient to parents;
[31] Foolish, dissolute, without affection, without fidelity, without mercy. [32] Who, having known the justice of God, did not understand that they who do such things, are worthy of death; and not only they that do them, but they also that consent to them that do them."
1 Corinthians 6:9-10 " [9] Know you not that the unjust shall not possess the kingdom of God? Do not err: neither fornicators, nor idolaters, nor adulterers, [10] Nor the effeminate, nor liers with mankind, nor thieves, nor covetous, nor drunkards, nor railers, nor extortioners, shall possess the kingdom of God."
1 John 5: 16-17 [16] He that knoweth his brother to sin a sin which is not to death, let him ask, and life shall be given to him, who sinneth not to death. There is a sin unto death: for that I say not that any man ask. [17] All iniquity is sin. And there is a sin unto death. [18] We know that whosoever is born of God, sinneth not: but the generation of God preserveth him, and the wicked one toucheth him not. [19] We know that we are of God, and the whole world is seated in wickedness. [20] And we know that the Son of God is come: and he hath given us understanding that we may know the true God, and may be in his true Son. This is the true God and life eternal.
A Call to Repentance
Luke 13:3 And he answering, said to them: Think you that these Galileans were sinners above all the men of Galilee, because they suffered such things? [3] No, I say to you: but unless you shall do penance, you shall all likewise perish.
Our Lady of Fatima, 1917 A.D. "You have seen Hell where the souls of poor sinners go. To save them, God wishes to establish in the world devotion to My Immaculate Heart. If what I say to you is done, many souls will be saved and there will be peace. The war is going to end; if people do not cease offending God, a worse one will beak out during the pontificate of Pius XI. When you see a night illumined by an unknown light, know that this is the great sign given you by God that He is about to punish the world for its crimes, by means of war, famine, and persecutions of the Church and of the Holy Father. "
There are important things in this world, but there is nothing more important than to merit Heaven by living well. It is not only Fatima that says so, but the Gospel:
Matthew 16:26 "For what doth it profit a man, if he gain the whole world, and suffer the loss of his own soul? Or what exchange shall a man give for his soul?"
Galatians 7-10 "[7]: Be not deceived, God is not mocked. [8] For what things a man shall sow, those also shall he reap. For he that soweth in his flesh, of the flesh also shall reap corruption. But he that soweth in the spirit, of the spirit shall reap life everlasting. [9] And in doing good, let us not fail. For in due time we shall reap, not failing. [10] Therefore, whilst we have time, let us work good to all men, but especially to those who are of the household of the faith."

Blessed Anna Maria Taigi predicted a major and as of yet still forthcoming Chastisement for the world on account of its grave sins. Read more about the THREE DAYS OF DARKNESS as told by Our Lord and Our Lady to Marie-Julie Jahenny, "The Breton Stigmatist" .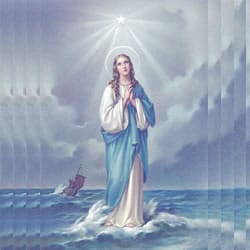 VIRGÓ SACRÁTA is a Christian mission-driven online resource and shop inspired from the beauty of Catholic faith, tradition, and arts. Our mission is to "Restore All Things to Christ!", in continuing the legacy of Pope St. Pius X under the patronage of the Blessed Virgin Mary. "Who is she that cometh forth as the morning rising, fair as the moon, bright as the sun, terrible as an army set in battle array?" O Mary, conceived without sin, pray for us who have recourse to Thee.