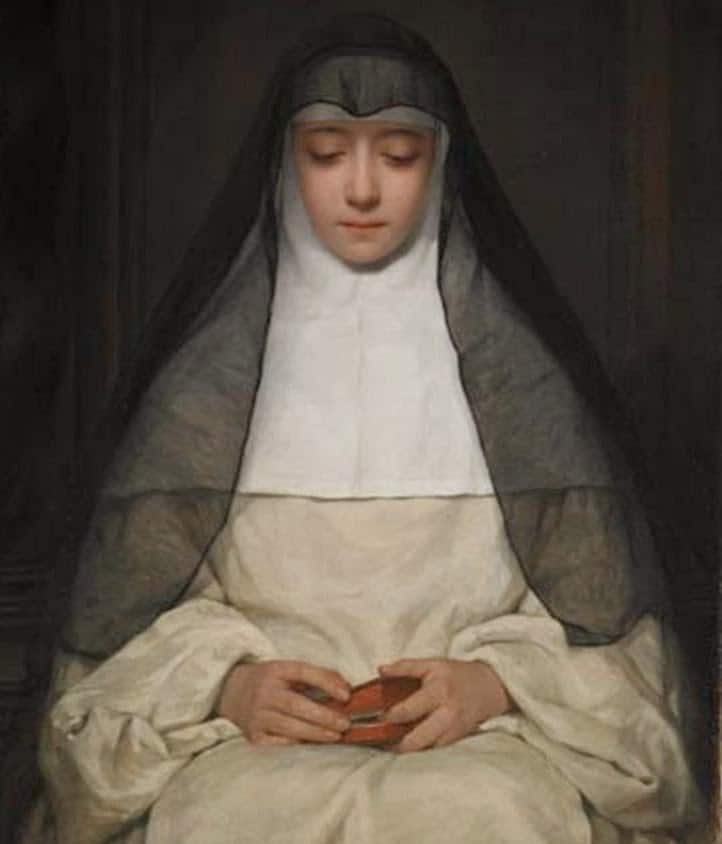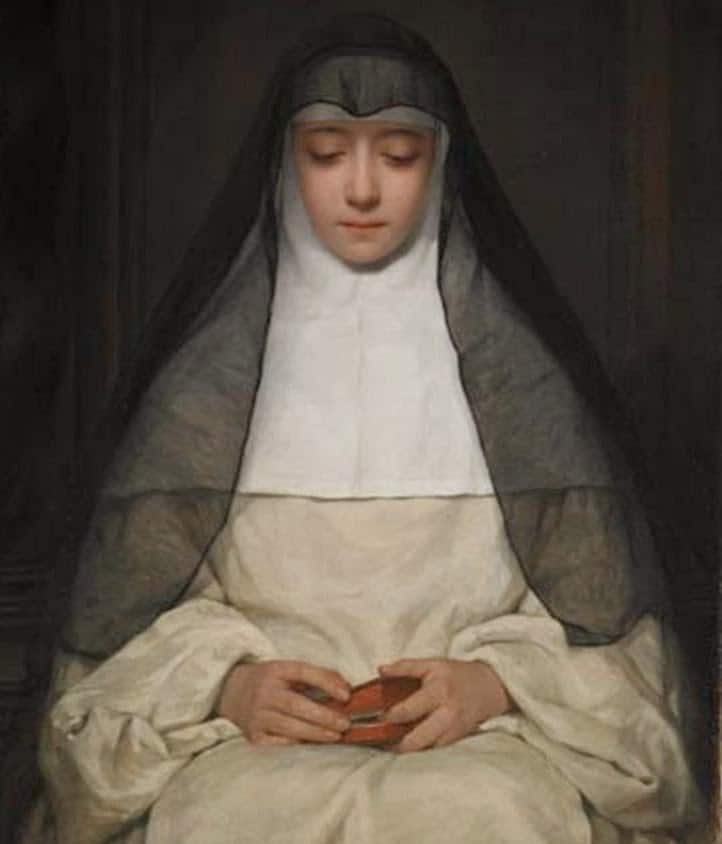 The following excerpts come from "The Mission of the CONTEMPLATIVE ORDERS", printed by the Society of the Divine Word. Cleveland, Ohio, August 17, 1912.
Techny, Illinois. NIHIL OBSTAT.
James M. McDonough, Censor, IMPRIMATUR.
Thomas C. O'Reilly, Administrator.
We are sometimes told that members of contemplative orders are leading useless, idle, and selfish lives; but it is a mistake to suppose that the highest usefulness results from much occupation of hand or much curiosity of mind, without regard to the motive which prompts the labor, or to the object which engages the attention. The highest usefulness is rather spiritual than physical, rather intellectual than corporal.
The contemplative orders have their place in society, that they have their part (and an important part) in the business of the world, that they are of value to the commonwealth, is lucidly set forth in a work by Pere Coppin, C. SS. R., La Vocation, The author tells us that the sphere of action of a young woman who remains in the world is necessarily limited, no matter what her position; while if she enter religion she becomes an instrument in God's hands by means of which valuable services are rendered to the whole human family. He continues: "The first service she renders the human race is that of expiation. All who believe in God know that such a thing as sin exists; sin, which offends His supreme majesty. They also know and acknowledge that sin requires expiation : that this expiation might be adequate— equal to the offence—God has demanded it of the Incarnate Word, and He has paid it by all the works of His mortal life,—more particularly by His Passion and death. The Redemption is the great and 'divine work of expiation. "This expiation of Christ is, indeed, adequate,—even superabundant; but, still, God demands something further: the family, which forms a moral unity, must itself expiate the sins, the disorders of its members; society, especially when crimes are multiplying in its bosom, must submit to this law of expiation.
"You, parents, brothers, who would restrain a daughter or a sister when she wishes to consecrate herself to God in a religious order, little do you comprehend that it is perhaps principally for your sake that she is called. In the counsels of divine mercy she is to be the expiator of your sins. You should, then, rather press her to go: your sins and those of the other members of your family have caused the clouds of divine vengeance to gather over your home ; but God has had pity on you ; He wishes that the purity, the prayers, the immolation of your daughter be as a lightning-rod to protect you from the bolts of His anger. "O you who swallow sin like water, you banish religious from their country or submit them to the burden of unjust legislation, but, take care! you are destroying your spiritual ramparts, you dismiss an army of heroes at a time that the God of justice is about to send against you His legions of avenging angels! " 'Woe to the world if there were no religious,' said our Lord to St. Theresa. 'It cannot be doubted,' says Ruflfin, 'but that it is through the merits of religious that the world still exists.'
"This young woman who has entered the cloister is praying for those who do not I pray at all or who do not pray enough. In God's sight she represents the faithful, whose hearts are often cold, unpraying; hearts, lacking the spirit of praise, of adoration; she stands before Him as their representative, and the intensity of her intercession makes up for their spiritual poverty. "The heart of the consecrated virgin is a living censer from which at every instant escapes the incense of prayer; she prays, she adores, she loves—for herself, doubtless, but also for her parents, brothers, sisters, for her friends and for the whole world. She prays, she intercedes and she obtains the grace of conversion for sinners, the peace of God for the dying, resignation for the poor, patience for the sick, a thousand spiritual and temporal blessings for her family. It would seem as though, when Jesus unites Himself to a member of a family by the strong, true, mysterious bonds of religious profession. He enters into that family, and its interests become His. We shall meet in heaven many fathers and mothers who owe their salvation to the prayers, tears, works and immolations of one of their children consecrated to God in the religious state.
"Cities, nations, society at large, receive many choice gifts and graces from the divine mercy, which they owe to the prayers of religious."
"The Mission of the CONTEMPLATIVE ORDERS" can be downloaded in PDF format from archive.org.
"Now it came to pass as they went, that he entered into a certain town: and a certain woman named Martha, received him into her house.
And she had a sister called Mary, who sitting also at the Lord's feet, heard his word.
But Martha was busy about much serving. Who stood and said: Lord, hast thou no care that my sister hath left me alone to serve? speak to her therefore, that she help me.
And the Lord answering, said to her: Martha, Martha, thou art careful, and art troubled about many things:
But one thing is necessary. Mary hath chosen the best part, which shall not be taken away from her." (Luke 10:38-42)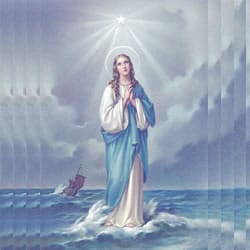 VIRGÓ SACRÁTA is a Christian mission-driven online resource and shop inspired from the beauty of Catholic faith, tradition, and arts. Our mission is to "Restore All Things to Christ!", in continuing the legacy of Pope St. Pius X under the patronage of the Blessed Virgin Mary. "Who is she that cometh forth as the morning rising, fair as the moon, bright as the sun, terrible as an army set in battle array?" O Mary, conceived without sin, pray for us who have recourse to Thee.