Description
The Doors of Silence – Key Points of Examination to Find Inner Peace and Foster Union with God.
These brief words of advice are a summation of the lessons learned by an anonymous Carthusian monk over the course of his monastic life. The advice is precise, profound and eternally valuable. If you've been looking for a way to quickly remove inner turmoil, find peace of mind and soul, and develop reliance on God this small text will be a profound aid.
"Consent to forget the world, the universe, and yourself. If you hesitate to lose your life in Him and for Him, go no further. As much as it is possible for you, in exact obedience and perfect charity, you must avoid four things which are major obstacles to interior silence, and which render habitual contemplation impossible: interior noise, interior discussions, obsession, and worries about yourself. This being done, you will have passed through the doors of silence."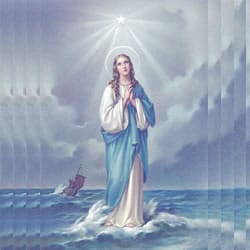 VIRGÓ SACRÁTA is a Christian mission-driven online resource and shop inspired from the beauty of Catholic faith, tradition, and arts. Our mission is to "Restore All Things to Christ!", in continuing the legacy of Pope St. Pius X under the patronage of the Blessed Virgin Mary. "Who is she that cometh forth as the morning rising, fair as the moon, bright as the sun, terrible as an army set in battle array?" O Mary, conceived without sin, pray for us who have recourse to Thee.