Description
Liber Brevior, with Rhythmic Signs of Solesmes, is essentially the exact same as the Liber Usualis (used by priests, monks, sisters, and seminarians) except that it had been shortened from around two thousand pages to eight hundred. You could say it is the layman's Liber. The Liber Brevior is perfect for all small choirs that are forming today to be used with  the traditionally sung Tridentine Latin High Mass. 766 pages, Hardcover.
Liber Brevior combines two official books of the Catholic Liturgy for the Mass:
1. The "Kyriale" which includes the usual eighteen settings of the Ordinary (Liturgy) of the Mass (Kyrie, Gloria in Excelsis Deo, Credo, Sanctus and Agnus Dei) as well as certain other music for the Mass (Asperges Me, Sursum Corda, final blessing response, etc.)

and

2. The "Graduale Romanum" which includes the official music of the Mass Propers (Introit, Graduale or Tract (Liturgy), Alleluia, Offertory, and Communion).
Liber Usualis includes the two previously mentioned official liturgical books plus:
3. Parts of the "Breviarium Romanum" (the spoken or recited readings of the Breviary or Liturgy of the Hours (also called the Divine Office)

and

4. Parts of the "Antiphonary," "Responsory," "Psalterium," which are some of the music books associated with the "Breviarium."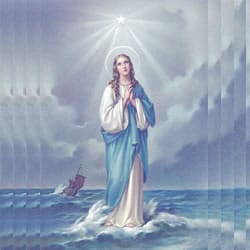 VIRGÓ SACRÁTA is a Christian mission-driven online resource and shop inspired from the beauty of Catholic faith, tradition, and arts. Our mission is to "Restore All Things to Christ!", in continuing the legacy of Pope St. Pius X under the patronage of the Blessed Virgin Mary. "Who is she that cometh forth as the morning rising, fair as the moon, bright as the sun, terrible as an army set in battle array?" O Mary, conceived without sin, pray for us who have recourse to Thee.