Description
Set of 6 clear glass cups for beeswax votive candles. Beeswax Votive Candles require a Votive Candle Holder to maximize the burn time. The Votive Candle Holder will help pool the beeswax and allow you to get the full burn time. We recommend using our Votive Candle Holders for our candles to achieve the best results.
One of the great things about beeswax candles is that they produce a soft, warm glow that closely resembles the light of the sun. Combined with a clear glass cup, the ambiance created by beeswax candles is unparalleled.
Our Clear Votive Candle Holders are made of high quality, heavy-duty 1/8″ glass.
Size: 2.375″(H) x 2.0″(W) Candles sold separately.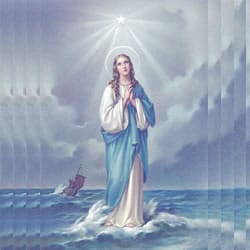 VIRGÓ SACRÁTA is a Christian mission-driven online resource and shop inspired from the beauty of Catholic faith, tradition, and arts. Our mission is to "Restore All Things to Christ!", in continuing the legacy of Pope St. Pius X under the patronage of the Blessed Virgin Mary. "Who is she that cometh forth as the morning rising, fair as the moon, bright as the sun, terrible as an army set in battle array?" O Mary, conceived without sin, pray for us who have recourse to Thee.