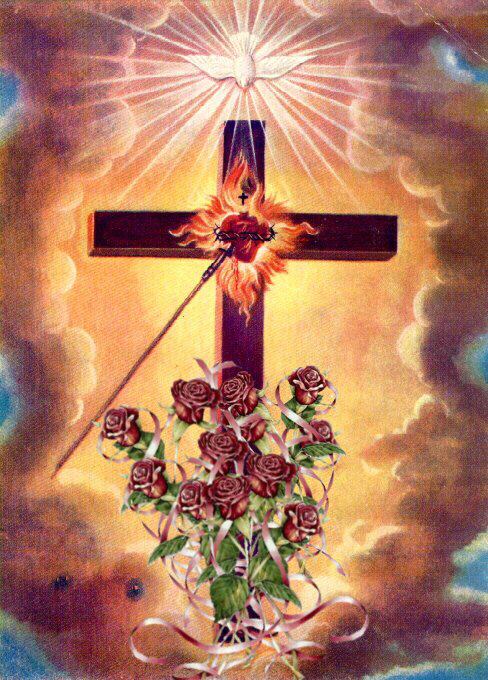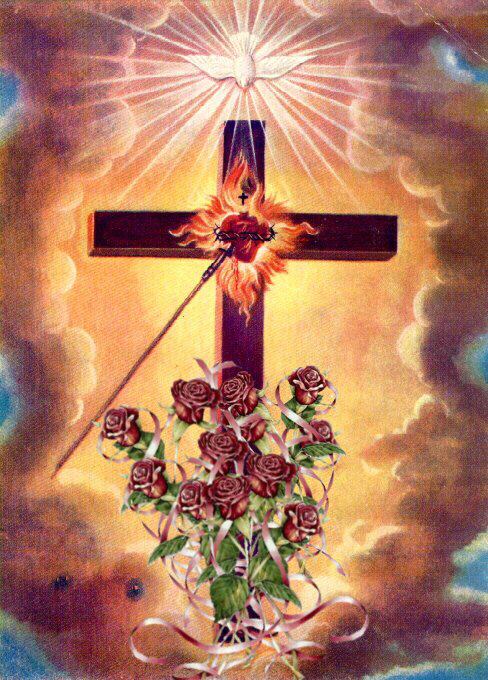 An Act of Consecration to the Sacred Heart from the Raccolta
Written by St. Margaret Mary Alacoque
i. 300 Days, once a day. ii. Plenary, once a month. I, II, III, IV.
(See Instructions.) 157 Leo XIII, January 13, 1898 ; Pius X, May 30, 1908.
I, N.N., give myself and consecrate to the Sacred Heart of our LORD JESUS CHRIST, my person and my life, my actions, pains and sufferings, so that I may be unwilling to make use of any part of my being, save to honor, love and glorify the Sacred Heart.
This is my unchanging purpose, namely, to be all His, and to do all things for the love of Him, at the same time renouncing with all my heart whatever is displeasing to Him.
I, therefore, take Thee, O Sacred Heart, to be the only object of my love, the guardian of my life, my assurance of salvation, the remedy of my weakness and inconstancy, the atonement for all the faults of my life and my sure refuge at the hour of death.
Be then, O Heart of goodness, my justification before GOD Thy FATHER, and turn away from me the strokes of His righteous anger. O Heart of love, I put all my confidence in Thee, for I fear everything from my own wickedness and frailty, but I hope for all things from Thy goodness and bounty.
Do Thou consume in me all that can displease Thee or resist Thy holy will; let Thy pure love imprint Thee so deeply upon my heart, that I shall nevermore be able to forget Thee or to be separated from Thee; may I obtain from all Thy loving kindness the grace of having my name written in Thee, for in Thee I desire to place all my happiness and all my glory, living and dying in very bondage to Thee.
Amen.
Consecration of the Family to the Sacred Heart
Plenary, on the day of consecration, and every year on the day of renewal.
SACRED Heart of Jesus,
who didst manifest to Blessed Margaret Mary
the desire of reigning in Christian families,
we to-day wish to proclaim thy most complete regal dominion over our own.
We would live in future with thy life,
we would cause to flourish in our midst those virtues
to which Thou hast promised peace here below,
we would banish far from us the spirit of the world
which Thou hast cursed;
and Thou shalt reign, over our minds in the simplicity of our faith,
and over our hearts by the whole-hearted love with which they shall burn for Thee,
the flame of which we shall keep alive by the frequent reception of thy divine Eucharist.
Deign, O divine Heart, to preside over our assemblings,
to bless our enterprises, both spiritual and temporal,
to dispel our cares, to sanctify our joys, to alleviate our sufferings.
If ever one or other of us should have the misfortune to afflict Thee,
remind him, O Heart of Jesus, that Thou art good and merciful to the penitent sinner.
And when the hour of separation strikes,
when death shall come to cast mourning into our midst,
we will all, both those who go and those who stay,
be submissive to thy eternal decrees.
We will console ourselves with the thought that a day will come
when the entire family, reunited in Heaven,
can sing for ever thy glories and thy mercies.
May the immaculate heart of Mary
and the glorious Patriarch, St Joseph,
present this consecration to Thee,
and keep it in our minds all the days of our life.
All glory to the Heart of Jesus,
our King and our Father.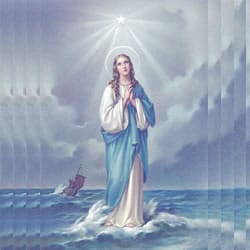 VIRGÓ SACRÁTA is a Christian mission-driven online resource and shop inspired from the beauty of Catholic faith, tradition, and arts. Our mission is to "Restore All Things to Christ!", in continuing the legacy of Pope St. Pius X under the patronage of the Blessed Virgin Mary. "Who is she that cometh forth as the morning rising, fair as the moon, bright as the sun, terrible as an army set in battle array?" O Mary, conceived without sin, pray for us who have recourse to Thee.