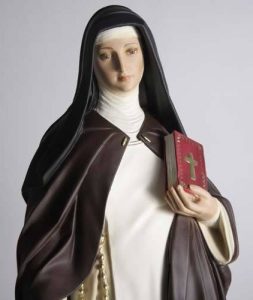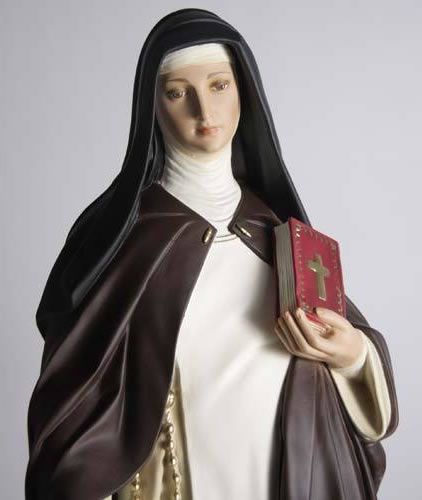 Saint Teresa of Avila Statue is made to order and can be customized with your finish choice. All finishes may vary throughout production due to their hand-painted application.  A full-color statue may take a few weeks for production, painting and delivery. Actual color may vary. This statue is cast in solid fiberglass resin, a durable polymer with the look and feel of ceramic. Resin statues feature finer detail and greater strength than other materials. They are suitable for both indoor and outdoor use.
Saint Teresa of ́Avila was a prominent Spanish mystic, Roman Catholic saint, Carmelite nun, and writer of the Counter Reformation, and theologian of contemplative life through mental prayer. She was a reformer of the Carmelite Order and is considered to be, along with John of the Cross, a founder of the Discalced Carmelites.
Please feel free to contact us with any questions you may have, otherwise shop in confidence – we deliver directly from manufacturing plant to lower overall costs of our beautiful statues.