Description
10-inch walnut wood crucifix with the silver corpus. Gift box included.
In the 2nd Century, before the great battle that was to direct all of history, Christ revealed His Cross to the Emperor Constantine. It was bright as the sun shining in the sky. And the Lord spoke to him what He says to us in our own day – indeed, each and every day – "In hoc signo vinces: By this sign you shall conquer."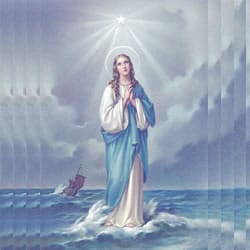 VIRGÓ SACRÁTA is a Christian mission-driven online resource and shop inspired from the beauty of Catholic faith, tradition, and arts. Our mission is to "Restore All Things to Christ!", in continuing the legacy of Pope St. Pius X under the patronage of the Blessed Virgin Mary. "Who is she that cometh forth as the morning rising, fair as the moon, bright as the sun, terrible as an army set in battle array?" O Mary, conceived without sin, pray for us who have recourse to Thee.