Description
Discover how icons can become part of your own life of prayer. Frederica Mathewes-Green, whose books on Eastern Orthodoxy have popularized ancient Christian practices for a modern audience, beautifully underscores the importance of following the precedent of the earliest Christians in The Illumined Heart: The Ancient Christian Path of Transformation. 

Encounter twelve of the world's most significant Orthodox icons with one of today's best-loved spiritual writers as your guide.
"The Open Door provides an open window into a radically different approach to spiritual formation, one that is more ancient/Eastern than modern/Western, one that feels refreshingly new as well as seasoned, rich, and time-tested."
—Brian McLaren, author of Everything Must Change and A Generous Orthodoxy
"The joy of [this] book is to allow us to meet the icons where the saints want us to meet them – face to face in a prayer corner, in candlelight as we approach the altar, above the beds of our sleeping children. . . . This book is a call to stand still, take a deep breath and face the cloud of witnesses."
—Terry Mattingly, columnist, Scripps Howard News Service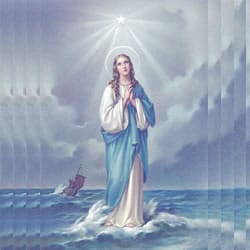 VIRGÓ SACRÁTA is a Christian mission-driven online resource and shop inspired from the beauty of Catholic faith, tradition, and arts. Our mission is to "Restore All Things to Christ!", in continuing the legacy of Pope St. Pius X under the patronage of the Blessed Virgin Mary. "Who is she that cometh forth as the morning rising, fair as the moon, bright as the sun, terrible as an army set in battle array?" O Mary, conceived without sin, pray for us who have recourse to Thee.