Description
Saint Francis D'Assisi Garden Sculpture
---
This stunning, full-size sculpt is cast in quality designer resin and finished in faux stone for enjoyment throughout the seasons.  At more than three feet tall, Saint Francis D'Assisi Garden Sculpture is fraught with detail, from the ever-present cross hung from his belt to the benevolent expression of one at peace with his Maker's creatures. With birds, squirrels and other friends of the forest scampering playfully at his feet, St. Francis lends peaceful serenity to your private home or garden sanctuary.
"If you have men who will exclude any of God's creatures from the shelter of compassion and pity, you will have men who will deal likewise with their fellow men."
~ Francis of Assisi
"No one is to be called an enemy, all are your benefactors, and no one does you harm. You have no enemy except yourselves."
~ Francis of Assisi

"Lord, make me an instrument of thy peace.
Where there is hatred, let me sow love,
Where there is injury, pardon;
Where there is doubt, faith;
Where there is despair, hope;
Where there is darkness, light;
And where there is sadness, joy.

O Divine Master, grant that I may not so much seek
to be consoled as to console,
to be understood as to understand,
to be loved, as to love.

For it is in giving that we receive,
It is in pardoning that we are pardoned,
and it is in dying that we are born to eternal life."
~ Francis of Assisi

"Sanctify yourself and you will sanctify society."
― Francis of Assisi

"Keep a clear eye toward life's end. Do not forget your purpose and destiny as God's creature. What you are in his sight is what you are and nothing more. Remember that when you leave this earth, you can take nothing that you have received …but only what you have given; a full heart enriched by honest service, love, sacrifice, and courage."
~ Francis of Assisi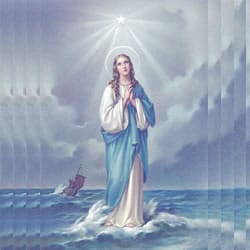 VIRGÓ SACRÁTA is a Christian mission-driven online resource and shop inspired from the beauty of Catholic faith, tradition, and arts. Our mission is to "Restore All Things to Christ!", in continuing the legacy of Pope St. Pius X under the patronage of the Blessed Virgin Mary. "Who is she that cometh forth as the morning rising, fair as the moon, bright as the sun, terrible as an army set in battle array?" O Mary, conceived without sin, pray for us who have recourse to Thee.