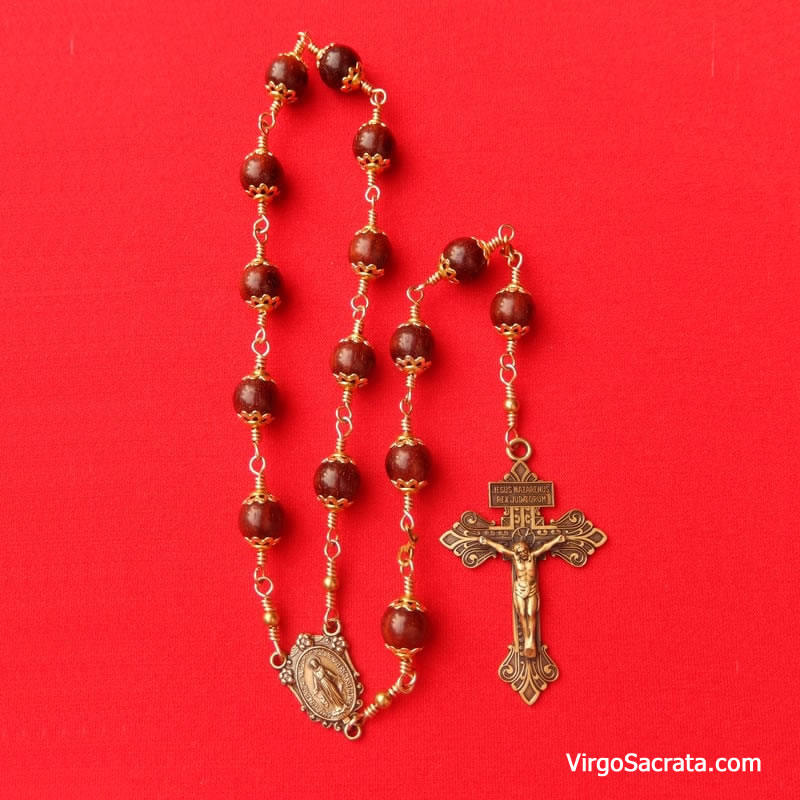 The faithful who devoutly carry about their person a Rosary of the Blessed Virgin Mary that has been properly blessed may gain an Indulgence of 500 days once a day, if they kiss the Rosary and at the same time devoutly recite these words of the Angelic Salutation:
Ave Maria, gratia plena,
Dominus tecum.
Benedicta tu in mulieribus,
et benedictus fructus ventris tui, Iesus.
Sancta Maria, Mater Dei,
ora pro nobis peccatoribus,
nunc, et in hora mortis nostrae.
Amen..

Hail Mary, full of grace,
the Lord is with thee.
Blessed art thou amongst women,
and blessed is the fruit of thy womb, Jesus.
Holy Mary, Mother of God,
pray for us sinners,
now and at the hour of our death.
Amen.
Pius XII, Audience March 12, 1953.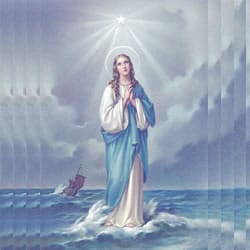 VIRGÓ SACRÁTA is a Christian mission-driven online resource and shop inspired from the beauty of Catholic faith, tradition, and arts. Our mission is to "Restore All Things to Christ!", in continuing the legacy of Pope St. Pius X under the patronage of the Blessed Virgin Mary. "Who is she that cometh forth as the morning rising, fair as the moon, bright as the sun, terrible as an army set in battle array?" O Mary, conceived without sin, pray for us who have recourse to Thee.