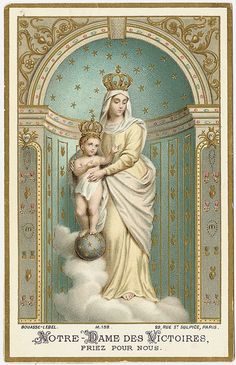 O Mary, merciful Refuge of Sinners and Mother of all mankind!
Behold how many souls are lost every hour!
Behold how countless millions of those
who live in barbarous regions
do not yet know Our Lord Jesus Christ!
See, too, how many others are far from the bosom of Mother Church which is Catholic, Apostolic, and Roman!
O Mary, … life of our hearts … let not the Precious Blood and fruits of Redemption be lost for so many souls!
Grant that a ray of Heavenly light may shine forth
to enlighten those many blinded understandings
and to enkindle so many cold hearts.
Intercede with thy Divine Son, and obtain grace for all pagans,
Jews, heretics, and schismatics in the whole world to receive supernatural light
and to enter with joy into the bosom of the true Church.
Hear the confident prayer of the Supreme Pontiff
that all nations may be united in one faith,
that they may know and love Jesus Christ,
the blessed fruit of thy womb …
And then all men shall love thee also,
thou who art the salvation of the world,
arbiter and dispenser of the treasures of God . . .
And, glorifying thee, O Queen of Victories,
who, by means of thy Rosary, dost trample upon all heresies,
they shall acknowledge that thou givest life to all nations,
since there must be a fulfillment of the prophecy:
"All generations shall call me blessed."
Amen.
Novena to Our Lady of Victory
This Novena and Liitany to Our Blessed Lady of Liberation and Victories are always prayed from September 29 to October 7.
Novena-Our-Lady-of-Victory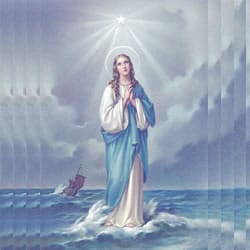 VIRGÓ SACRÁTA is a Christian mission-driven online resource and shop inspired from the beauty of Catholic faith, tradition, and arts. Our mission is to "Restore All Things to Christ!", in continuing the legacy of Pope St. Pius X under the patronage of the Blessed Virgin Mary. "Who is she that cometh forth as the morning rising, fair as the moon, bright as the sun, terrible as an army set in battle array?" O Mary, conceived without sin, pray for us who have recourse to Thee.