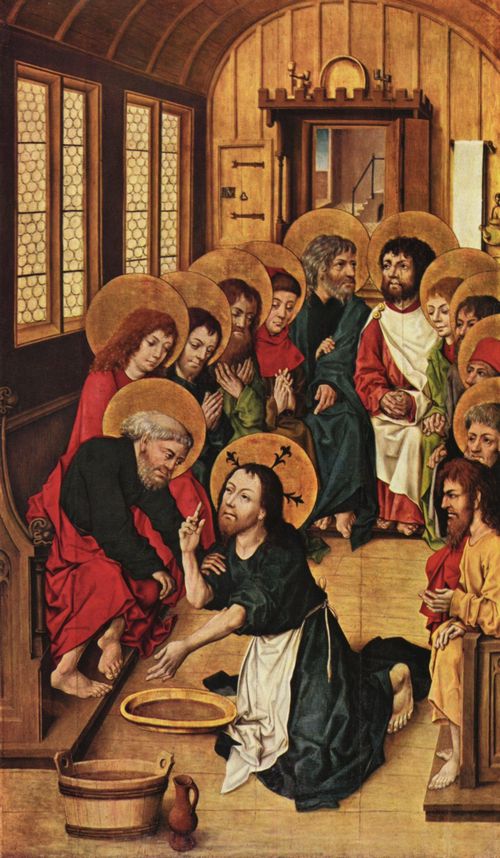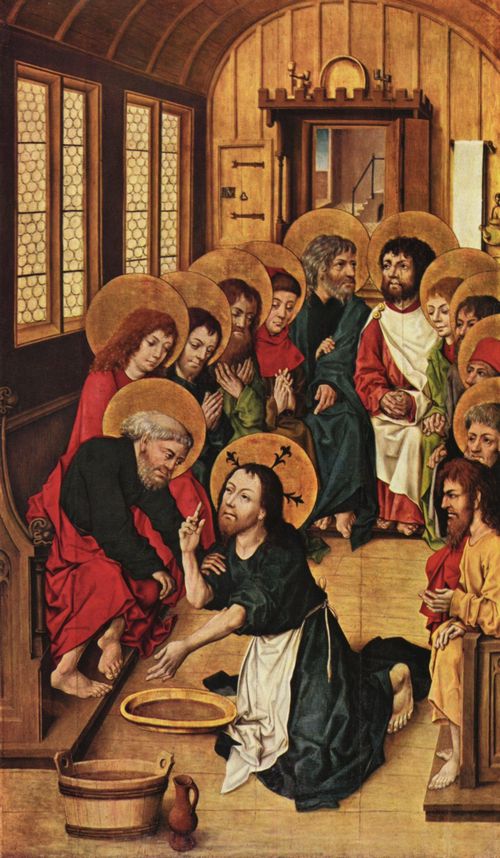 " Arise, O Jerusalem; loose the bonds from off thy neck, O captive daughter of Sion, ye were sold for nought, and ye shall be redeemed without money." (Is. Hi. 2.)
I. The Church in a particular manner at this holy time celebrates the benefits of our common redemption. We were all subject to the tyranny of the devil and children of wrath in consequence of original guilt, and there was no created being able to atone for the crime. We should all have been lost forever, had not God sent His only begotten Son as "a redemption to His people." (Ps. ex. 9.) This divine Son offered Himself a sacrifice for us, and enabled us to address Him in the prophetic language of Isaias, " Thou, O Lord! art our Father, our Redeemer, from everlasting is Thy name." (Is. lxiii. 16.)
II. We were redeemed, "not with corruptible gold or silver, but with the precious blood of Christ." (i Pet. i. 18, 19.) Although one drop of His blood were perfectly adequate to our redemption, He nevertheless shed it all, and underwent the most severe torments, " because with the Lord there is mercy, and with Him plentiful redemption." (Ps. cxxix. 7.) Besides, not content to have redeemed us once, He has left Himself to us in the holy Eucharist, in order that we may as often recover ourselves from the hands of our enemies, as we approach Him with sincere sorrow. O ineffable love! Return Him all the thanks that you are able for this favor.
III. Your Redeemer wishes to visit you on this sacred day, in order to banish from your soul the remains of sin, and to break the chains of your vicious habits. Prepare yourself, therefore, to receive Him as you ought. Surrender yourself to Him, because you are wholly His: "You are not your own, for ye are bought with a great price." (1 Cor. vi. 19.) Centre all your affections in Him, and say with the Psalmist, " I am Thine: save me" (Ps. cxviii. 94), and with the Church, pray that "you may feel in yourself the benefit of Hie redemption."
Source: "Meditations for Every Day in the Year" by Rev. Roger Baxter.
This precious book was originally written in 1639, and was used by Chailoner, Walmsly, and other Confessors of the Faith in times of persecution. ✟ JAMES GIBBONS, Archbishop of Baltimore. 1884.
The Liturgy of Maundy Thursday is full of memories of the Redemption.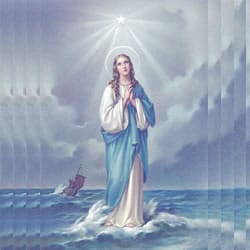 VIRGÓ SACRÁTA is a Christian mission-driven online resource and shop inspired from the beauty of Catholic faith, tradition, and arts. Our mission is to "Restore All Things to Christ!", in continuing the legacy of Pope St. Pius X under the patronage of the Blessed Virgin Mary. "Who is she that cometh forth as the morning rising, fair as the moon, bright as the sun, terrible as an army set in battle array?" O Mary, conceived without sin, pray for us who have recourse to Thee.