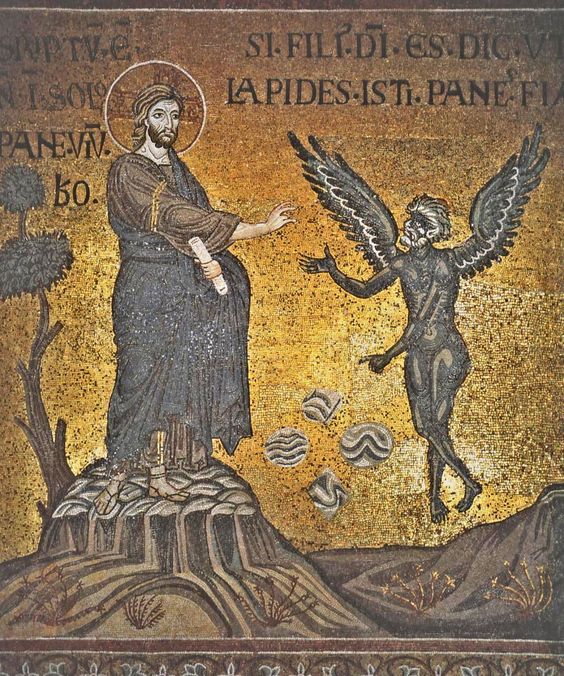 HELL, enraged against the Mystical Body of Christ, has at different times mustered its forces to make a fatal assault on the Catholic Church. But Christ, her Head and Divine Founder, has marvelously come to the aid of the Church in each great tribulation. He has forestalled the coming attack, and at several critical periods, He has been pleased, through His august Mother, the Queen of the universe, to crush the head of the infernal serpent.
Thus, in one of the saddest ages of the history of the Church, the Blessed Trinity, through the intervention of Our Lady, destroyed heresy and re-established the kingdom of Christ.
The twelfth century was approaching its close when a new heresy plunged the Church into bitterness and grief. The Albigenses taught their pernicious errors not only in France, but in other quarters of the Latin world. They carried everywhere the terror of their arms, and, far and wide, strove to rule by massacre and devastation.
Pope Leo XIII, in the first of his encyclicals on the Rosary, thus describes the manner in which God came to the rescue of His holy Church: —
Our merciful God raised up against these fierce enemies a most holy man, the illustrious parent and founder of the Dominican Order. Great in the soundness of doctrine, in the example of his virtue, and in his apostolic labors, he undauntedly proceeded to attack the enemies of the Catholic Church, not by the force of arms, but by that devotion which he was the first to institute, under the name of the Holy Rosary. In this he wholly trusted; and by his preaching and that of his brethren, he spread it throughout the length and breadth of the earth.

Guided by Divine inspiration and grace, he foresaw that, like a most powerful weapon, this devotion would be the means of putting the enemy to flight and of confounding his mad impiety and audacity. In fact, such was its result. Thanks to this new form of prayer, — when adopted and carried out as instituted by the Holy Father Dominic — piety, faith, and unity began to return. The projects and devices of the heretics fell to pieces. Many wanderers returned to the way of salvation, and the wrath of the impious was checked by the arms of those who, in defense, had determined to resist them.
According to tradition, it was the Blessed Virgin herself who charged St. Dominic with the mission of propagating the Rosary devotion, promising him that by means of the Rosary, virtue would flourish, vices be extirpated, heresy destroyed and Divine grace obtained. This promise of our Heavenly Queen has been fulfilled throughout the centuries.
Source: "The Rosary, my treasure" by Benedictine Sisters of Perpetual Adoration. Publication date 1950.
Nihil Obstat ✠ Stephanus Schappler, O.S.B.
Abbas Coadjutor Im. Conceptionis
Imprimatur ✠ Carolus Hubertus Le Blond
Episcopus Sancti Josephi
---
---
Correctio Filialis De Haeresibus Propagatis
The document, titled "A filial correction concerning the propagation of heresies", was originally endorsed by more than 60 clergy and lay scholars. The Correction states that Pope Francis has "effectively upheld" seven heretical propositions regarding the sinfulness of adultery, binding nature of moral law, and the reception of the sacraments of the Catholic Church. The document is written in a respectful but firm tone, expressing "profound grief" at the necessity of correcting the pope, "on account of the propagation of heresies effected by the apostolic exhortation Amoris Laetitia and by other words, deeds, and omissions."