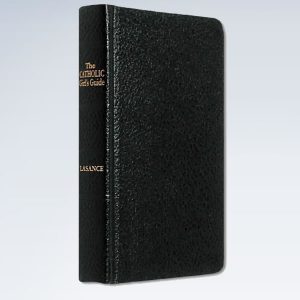 The Catholic Girl's Guide may serve not only for spiritual reading, but also as a Prayer-book for young girls, and may give them practical aid in approaching the throne of grace, some suitable devotions are added to the instructions. His holiness (Pope Pius XI) wishes that these volumes, which assuredly will promote spiritual life, may receive an ever increasing welcome in all the Christian families.
This is every young Catholic girl's best guidance, next to her own parents. Fr. Lasance provides instructions and devotions for young ladies on acquiring Catholic virtues. In this book Fr. Lasance counsels young ladies on choosing one's state in life, provides prayers, novenas, a discussion on sodalities, and a devotion for everyday in the month of May.
Councils and Devotions for Girls in the Ordinary Walks of Life and in particular for the Children of Mary.
Edited by Father F. X. Lasance. Originally printed by the Benziger Brothers in 1906. Imprimatur 1905. 679 page book.