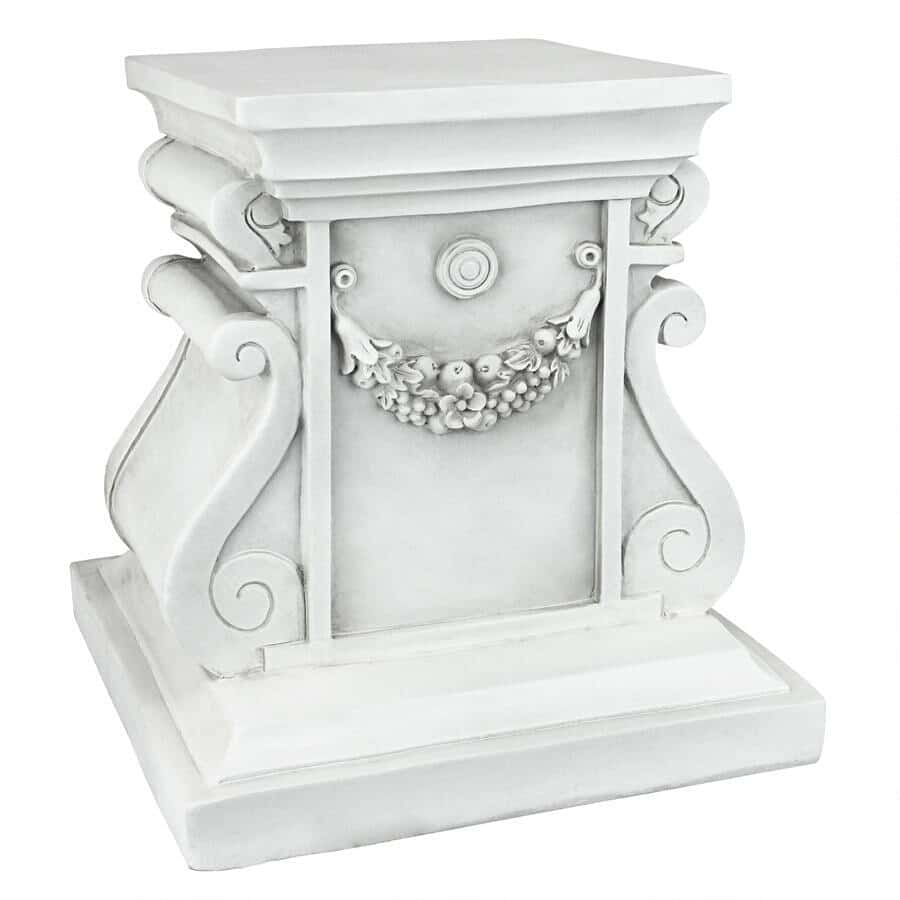 Designed to fit most of the statuary, this regal plinth elevates your home or garden art for best display. Cast in quality designer resin and fraught with architectural detail, this faux-stone base is as decorative as it is functional. Available in two sizes:
Medium: 11½"W x 11½"D x 12″H. 9 lbs. — (Top surface is 9″)
Large: 15″W x 14½"D x 15″H. 18 lbs.  —  (Top surface is 12″)
Each plinth holds a maximum of 50 lbs.