Description
St. Thérèse of Lisieux Antique Replica Rosary Parts
---
Beads: Pink Rhodonite(100% Natural) Semiprecious Gemstone, 8 mm (53 beads), and 10 mm (6 beads). Cut and polished in Hong Kong.
Rosary Center: Saint Therese Rosary Center 1″ (24mm), True Bronze, Antique Replica
Crucifix: Four Roses Crucifix 2 3/8″(60mm), True Bronze, Antique Replica
Wire: Bronze
Method: Wire-wrapped by hand
Total Length: 33.5″ (85 cm)
Gift box: Included
Additional Product Information Tab contains information pertaining to shipping box dimensions only.
---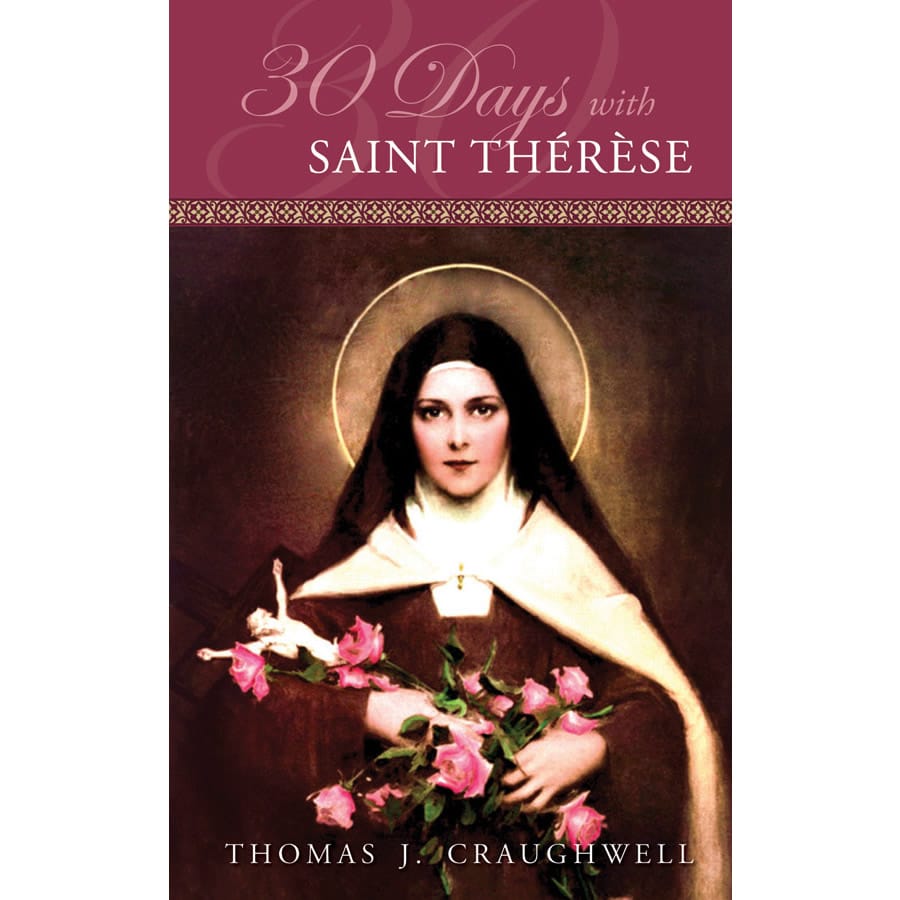 Take the wisdom and holiness of Saint Therese wherever you go. In 30 Days with Saint Therese of Lisieux, Thomas J. Craughwell packs the wisdom of Saint Therese and the scriptures into a 30-day devotional.
Prayer of St Thérèse of Lisieux: My life is but an instant, a passing hour. My life is but a day that escapes and flies away. O my God! You know that to love you on earth I only have today. Lord, what does it matter if the future is gloomy? To pray for tomorrow, oh no, I cannot! Keep my heart pure, cover me with your shadow Just for today. O divine Pilot! whose hand guides me. I'm soon to see you on the eternal shore. Guide my little boat over the stormy waves in peace Just for today.