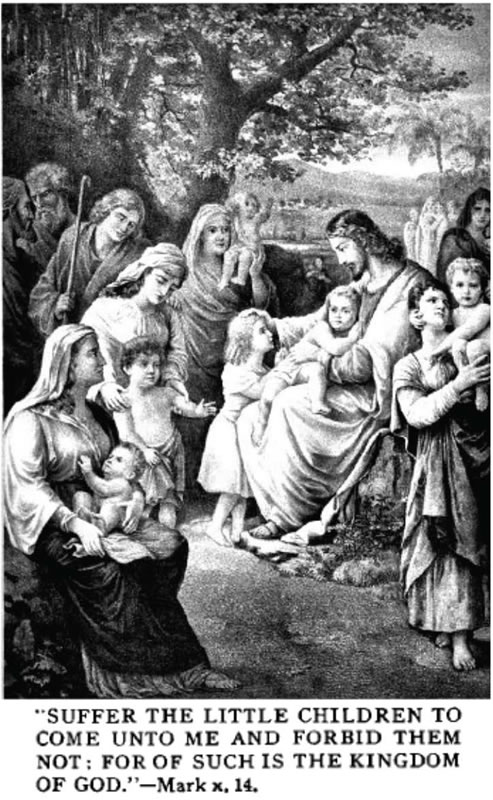 My God and My All – A Prayer Book for Children. This handy little book makes a perfect gift for First Communions, Confirmations, birthdays, etc. It contains the responses for serving Low Mass, as well as morning and evening prayers, litanies, pious ejaculations, devotions for Confession and communion, and many other essential Catholic prayers. As the composer of numerous volumes, Father Lasance is the master of prayerbooks for Catholics.
"I have prepared this little book for your special benefit. I hope it will help you love and serve Jesus faithfully, so that you may be happy with Him both here and hereafter. You will find many short prayers in this book. They are called ejaculations. Make frequent use of them."

St. Philip Neri says:
" It is an old custom with the servants of God always to have some little prayers ready, and to be darting them up to heaven frequently during the day, lifting their minds to God from out of the filth of this world. He who adopts this plan will get great fruit with little pains."

God keep you, my little friends. Let us pray for one another that we may " all meet merrily in heaven."

Devotedly yours,
F. X. LASANCE.
Feast of the Assumption, 1922 .

This is his shirt-pocket size contribution designed especially for children and loved by many adults for it's convenient format.
My God and My All Prayerbook Contents
Foreword
How Can You Be Harppy
Prayers in Verse
Morning Prayers .
Prayers during the Day
Evening Prayers
Prayers at Mass
Short Form of Mass Prayers
Order of Serving at Mass
Devotions for Confession
First Communion Day
Anniversary of First Communion
Communion Devotions
– First Form
Prayer before a Crucifix
– Another Form
– Third Form
Miscellaneous Prayers
Litany of Holy Name
Litany of Blessed Virgin
Litany of St. Joseph
Stations of the Cross
Prayers to Blessed Virgin
Mysteries of the Holy Rosary
Indulgenced Ejaculations to Our Lady
Prayers to St. Joseph
Benediction of Blessed Sacrament
Indulgenced Ejaculation