Description
The censer is a vessel in the form of a bowl, provided with a cover, and suspended from chains, so that it may be swung to and fro for the better diffusion of the sweet odor. When a person or thing is to be incensed, the censer, being held in the right hand, is elevated to the height of the eyes, and swung forward once or oftener, according to the requirements of the rubrics. The incense is kept in a vessel known as a boat from its peculiar  shape, and is transferred to the censer by means of a small spoon.
For direct-burning incense, pieces of the incense are burned by placing them directly on top of a heat source or on a hot metal plate in a censer or thurible. For home use of granulated incense, small, concave charcoal briquettes are sold. One lights the corner of the briquette on fire, then places it in the censer and extinguishes the flame. After the glowing sparks traverse the entire briquette, it is ready to have incense placed on it.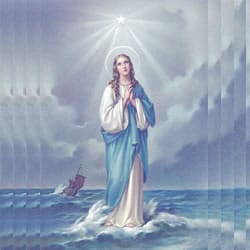 VIRGÓ SACRÁTA is a Christian mission-driven online resource and shop inspired from the beauty of Catholic faith, tradition, and arts. Our mission is to "Restore All Things to Christ!", in continuing the legacy of Pope St. Pius X under the patronage of the Blessed Virgin Mary. "Who is she that cometh forth as the morning rising, fair as the moon, bright as the sun, terrible as an army set in battle array?" O Mary, conceived without sin, pray for us who have recourse to Thee.