Description
11″ Walnut stained wood Celtic Sick Call set with pewter Celtic cross overlay and green enamel. Gold plated Corpus and INRI. Comes with candles and water bottle stored inside the crucifix. Instructions and gift box and included. This is a beautiful piece.
Jesus Crucfix travelling "sick kits" were brought by clergy to administer communion or last rites to parishioners who were home or hospital bound. The kit contained a compartment which stored candles, a vile for holy water, and a cotton ball to apply it.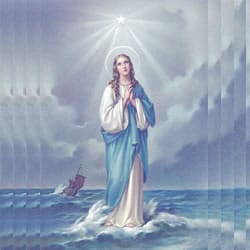 VIRGÓ SACRÁTA is a Christian mission-driven online resource and shop inspired from the beauty of Catholic faith, tradition, and arts. Our mission is to "Restore All Things to Christ!", in continuing the legacy of Pope St. Pius X under the patronage of the Blessed Virgin Mary. "Who is she that cometh forth as the morning rising, fair as the moon, bright as the sun, terrible as an army set in battle array?" O Mary, conceived without sin, pray for us who have recourse to Thee.