Description
Catechism for Children of Differing Ages
This newly reprinted Catechism for Children presents the truths of the Faith in a profound, but age-appropriate way, testing children differently depending upon their age and grade, all the while using the same text as the basis. Though written years ago, this book has sadly fallen into disuse, except for the Dominican Sisters at Post Falls, who have used this title in their education program for some years.
Illustrated with Lessons, Stories, and Prayers
Each chapter of this attractive and partially illustrated catechism begins with a story from the Gospel to help root the lesson in the words and life of Our Lord. After the Gospel story, children will review questions from previous lessons, and then proceeds to the lesson itself. After the lesson there is a small reflection on how the catechism lesson applies to the life of the child, followed by a short prayer, a Gospel text, and excitingly, a relation of the catechism lesson to the Sacred Liturgy of the Church.
Put simply, this Catechism for Children is an excellent tool by which to teach the catechism, which will be a joy for parents, educators, and children alike.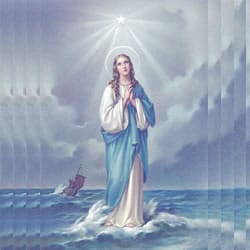 VIRGÓ SACRÁTA is a Christian mission-driven online resource and shop inspired from the beauty of Catholic faith, tradition, and arts. Our mission is to "Restore All Things to Christ!", in continuing the legacy of Pope St. Pius X under the patronage of the Blessed Virgin Mary. "Who is she that cometh forth as the morning rising, fair as the moon, bright as the sun, terrible as an army set in battle array?" O Mary, conceived without sin, pray for us who have recourse to Thee.