Intercession Angels Statues directly cast from the 19th-century originals discovered in an Italian cathedral. Classically posed and full of spiritual rapture, these stunning angels are heirloom investments for generations to come. Due to an unprecedented agreement with an Italian company that specializes in antique religious statues, these monumental works of art were rescued from obscurity to emanate peace and tranquility, perfect for any church, chapel, or serene garden.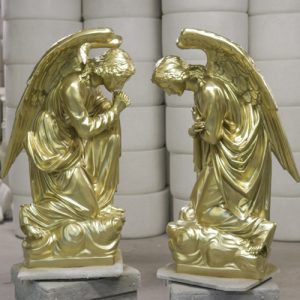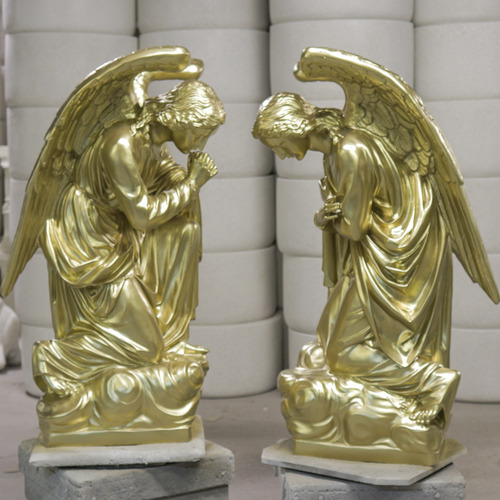 Our Intercession Angels reverently clasp hands and fold arms in adoration, and every detail, from feathered wings to the soft folds of their gowns, is skillfully captured in high-quality fiberglass resin and hand-painted in an antique stone finish. Upon request, Intercession Angels can be painted in other colors. Please visit the finishing sample page to view different finish colors of our statues.
This sculpture is cast in solid fiberglass resin, a durable polymer with the look and feel of ceramic. Resin statues feature finer detail and greater strength than other materials. They are suitable for both indoor and outdoor use. Find out more about "Winter Care of Statues" to make your statues last the longest and keep their beauty over time.
Please feel free to contact us with any questions you may have, otherwise shop in confidence – we deliver directly from manufacturing plant to lower overall costs of our beautiful statues.