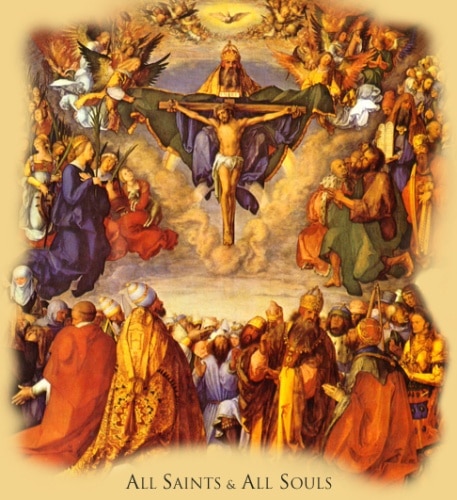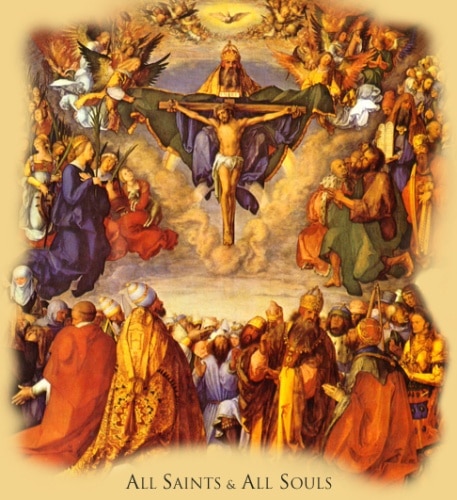 All Saints' Day falls on November 1st, followed by All Souls' Day on November 2nd, and is a Holy Day of Obligation in the Latin Rite of the Catholic Church. According to the traditional liturgical calendar, when November 2nd falls on a Sunday, All Souls' Day is transferred to Monday, November 3rd. This feast day celebrates all God's holy ones, known and unknown, from the first martyrs to the recently canonized, and everyone in between.
Throughout their lives these holy men and women were looking forward to their Master's return. When the Lord knocked, these good and faithful servants at once opened to him. They did not put their trust in the things of the world and they were blest, for in return God has given himself to them in the kingdom of Heaven.
There are thousands of canonized saints, that is those individuals officially recognized by the Church as holy men and women worthy of imitation. Because miracles have been associated with these people, and their lives have been fully examined and found holy by the Church, we can be assured they are prime examples of holiness, and powerful intercessors before God on our behalf. There are also many patron saints, guardians or protectors of different areas and states of life. Giving a patron saint medal to someone going through a difficult time is a thoughtful catholic gift.
Those who have died in God's favor but have not yet attained the beatific vision wait in purgatory until their final purification is complete before entering God's presence. So between the two side-by-side feast days All Saints and All Souls, we remember all the dead in Christ together.
After Noon today, and until Midnight All Souls' Day, a person who has been to confession and Communion can gain a plenary indulgence, under the usual conditions, for the poor souls in Purgatory each time he visits a church or public oratory and recites the Our Father, the Hail Mary and the Glory be to the Father six times. This is a special exception to the ordinary law of the Church according to which a plenary indulgence for the same work can be gained only once a day.
In anticipation of All Souls' Day, when night comes on this day, darken the room, and light a beeswax candle blessed at Candlemas, and pray a special rosary chaplet for the dead. Praying the 129th Psalm (the De Profundis) and the Litany of the Saints would also be perfect. "It is a holy and wholesome thing to pray for the dead, that they may be loosed from their sins." (II Macab. 12, 46)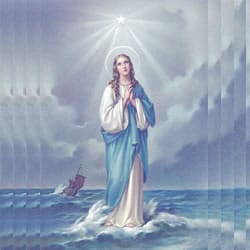 VIRGÓ SACRÁTA is a Christian mission-driven online resource and shop inspired from the beauty of Catholic faith, tradition, and arts. Our mission is to "Restore All Things to Christ!", in continuing the legacy of Pope St. Pius X under the patronage of the Blessed Virgin Mary. "Who is she that cometh forth as the morning rising, fair as the moon, bright as the sun, terrible as an army set in battle array?" O Mary, conceived without sin, pray for us who have recourse to Thee.