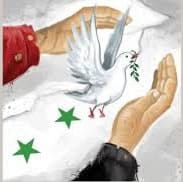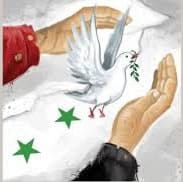 Almighty eternal God, source of all compassion,
the promise of your mercy and saving help fills our hearts with hope.
Hear the cries of the people of Syria;
bring healing to those suffering from the violence,
and comfort to those mourning the dead.
Empower and encourage Syria's neighbors in their care and welcome for refugees.
Convert the hearts of those who have taken up arms,
and strengthen the resolve of those committed to peace.
O God of hope and Father of mercy,
your Holy Spirit inspires us to look beyond ourselves and our own needs.
Inspire leaders to choose peace over violence and to seek reconciliation with enemies.
Inspire the Church around the world with compassion for the people of Syria,
and fill us with hope for a future of peace built on justice for all.
We ask this through Jesus Christ,
Prince of Peace and Light of the World,
who lives and reigns for ever and ever.
Amen.
– Adapted from Catholics Confront Global Poverty.
---
Gospel According to Saint Mark | Chapter 12 | Douay-Rheims & Clementina Vulgata Bible:
[29] And Jesus answered him: The first commandment of all is, Hear, O Israel: the Lord thy God is one God.
[30] And thou shalt love the Lord thy God, with thy whole heart, and with thy whole soul, and with thy whole mind, and with thy whole strength. This is the first commandment.
[31] And the second is like to it: Thou shalt love thy neighbour as thyself. There is no other commandment greater than these. [32]
---
Prayers to God Asking Him to Deliver the World from Impending Ruin


VIRGO SACRATA is a Christian mission-driven online resource and shop inspired from the beauty of Catholic faith, tradition, and arts. Our mission is to "Restore All Things to Christ!", in continuing the legacy of Pope St. Pius X under the patronage of the Blessed Virgin Mary. "Who is she that cometh forth as the morning rising, fair as the moon, bright as the sun, terrible as an army set in battle array?" O Mary, conceived without sin, pray for us who have recourse to Thee.